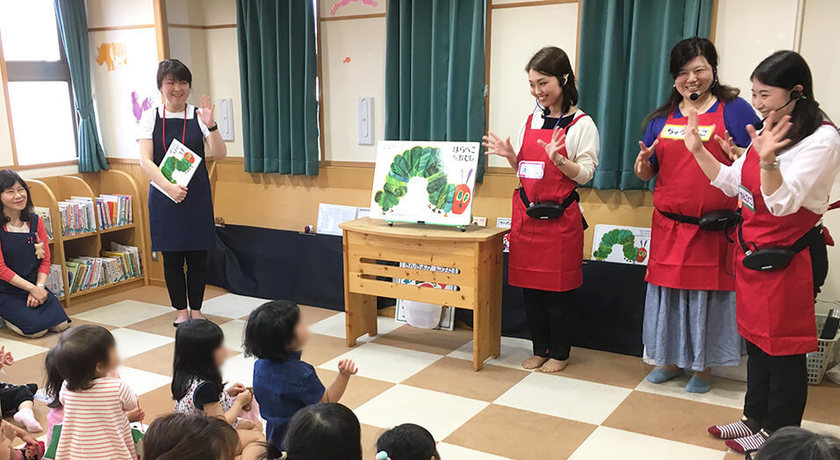 06.28.2018
JCS Held an Event for Reading to Children in Three Languages at Nerima City Minami-oizumi Library Annex
---
On April 21, 2018, JCS held an event for reading to children in English, Chinese, and Korean at the "Kodomo to Hon-no Hiroba (Children and Books Plaza)" at Nerima City Minami-oizumi Library Annex, which is managed by JCS.

Our English storytelling program has been popular since the opening of the library, so we planned this event to provide multilingual opportunities for the first time. The event offered multilingual experiences, including reading picture books aloud, playing hand games, singing songs, and creating panel theater.
A total of about 50 people, including children and their families, took part in the event. They were excited about encountering new languages and enjoyed repeating words they heard spoken by the lecturers for the first time. At the end of the event, greetings like "Good bye!", "再会!", and "안녕" were exchanged. Each said goodbye in his/her own language.

We are happy to organize a variety of similar events for the visitor's enjoyment.