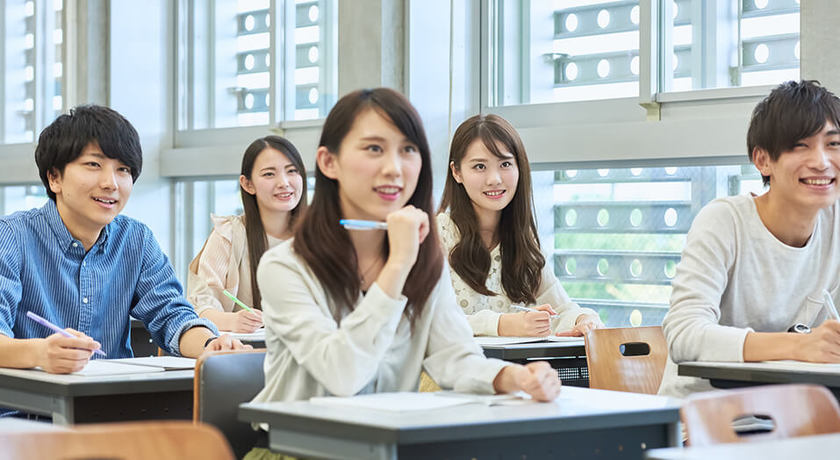 04.12.2019
JCS Offers an Endowed Lecture Series in Regional Marketing Studies at Toyo University to Support Human Resource Development in the Tourism Industry
---
JCS offers an endowed lecture series on Regional Marketing Studies at Toyo University. Beginning on April 10, 2019, the lecture series consists of 15 lectures, aimed at second-year and above students studying within the Faculty of International Tourism Management. JCS has played an important role in revitalizing regional economies by organizing world expositions. We utilize such an experience to provide support for the human recourse development in tourism which are essential for Japan's future inbound tourism business. Some of the speakers are invited from external organizations, such as the Regional Development Department of Japan Tourism Agency, and Destination Marketing Organization Roppongi (DMO ROPPONGI), etc., which, JCS believes, can grab your attention.
Title: Regional Marketing Studies

Period: April 10, 2019 to July 24, 2019 (15 lectures)

Time: Period 3 (1:00 p.m. to 2:30 p.m., 90 minutes), every Wednesday

Venue: Hakusan Campus, Toyo University (5-28-20 Hakusan, Bunkyo-ku)

Participants: 50 students from the Faculty of International Tourism Management (second-year and above students)

Professor in Charge: Prof. Shigeru Sasaki, Faculty of International Tourism Management, Toyo University
Background:
The government has set the goal of being a "tourism-oriented country" as one pillar of Japan's economic growth strategy. It has mapped out the objective of increasing the number of foreign visitors to 40 million (a cumulative total of 31.19 million visitors in FY2018) with an expected tourism consumption amount of 8 trillion yen (a cumulative total of 4.5064 trillion yen in FY2018) by FY2020, and to 60 million by FY2030. Both domestic and overseas tourists are being targeted as important factors required for stimulating the local economy and are considered as being the essence for opening up the possibility of regional revitalization. In addition, as more and more travel options become available, development of tourism resources or activities, from a marketing standpoint, is required in order to attract tourists, and the development of human resources able to respond to this trend, is an urgent issue worth tackling.
Overview:
This lecture series consists of 15 lectures, in total, including "Introduction to marketing," "Case study of regional marketing," and "Case study—Regional marketing support work." External lecturers such as the department manager of the Regional Development Division at the Japan Tourism Agency and the Secretary General of DMO ROPPONGI have been invited to talk about tourism and regional marketing from their unique standpoints. In addition, some lectures are given by employees of JCS, a leading convention company well experienced in regional revitalization. They will deliver an exciting presentation from the point of view of business people working at the front line.
Lecture Schedule:
| | |
| --- | --- |
| April 10: | Regional marketing (Prof. Shigeru Sasaki) |
| April 17: | Regional marketing (Prof. Shigeru Sasaki) |
| April 24: | Tourism and declining population issues (Japan Tourism Agency) (TBD) |
| May 8: | Introduction to marketing—What is marketing? / Environmental analysis (JCS employee) |
| May 15: | Introduction to marketing—STP (JCS employee) |
| May 22: | Introduction to marketing—4Ps (JCS employee) |
| May 29: | Marketing knowledge check—Group work (JCS employee) |
| June 5: | Case study of regional marketing (JCS employee) |
| June 12: | Case study—Regional marketing support work (Dentsu Public Relations Inc.) |
| June 19: | Case study—Regional marketing support work (DMO ROPPONGI) |
| June 26: | Strategic public relations (JCS employee) |
| July 3: | Web/Content marketing (JCS employee) |
| July 10: | Case study—Regional marketing support work (East Japan Railway Company) |
| July 17: | Raising regional issues—Information-gathering (JCS employee) |
| July 24: | Presentation concerning the regional issues raised (JCS employee) |