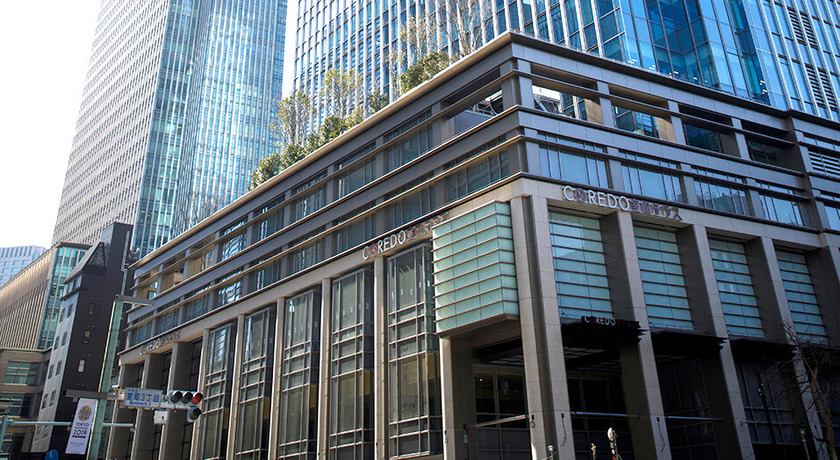 09.25.2019
JCS is Proud to Be Able to Attract Events to the Nihonbashi Muromachi Mitsui Hall & Conference, Opening September 27th 2019!
---
September 27 marked the opening at the third floor of the COREDO Mutromachi Terrace of, the Muromachi Mitsui Hall & Conference, a space that can be used to impress people in business or entertainment situations. The space, as part of a development project run by Mitsui Fudosan Co., Ltd., aims to offer world-class opportunities for interaction in a variety of situations in the Nihonbashi area. It is a world-class site that connects the Kanda/Tokyo Station and Nihonbashi area, and offers direct access from Mitsukoshimae and Shin-Nihonbashi Stations. Its walking-distance proximity to the Tokyo Station adds to the accessibility and convenience of its location.

JCS is proud to have been entrusted by Mitsui Fudosan Building Management Co., Ltd., the facility operator, with the authority to promote and attract events to this space. This revolutionary space at the Muromachi Mitsui Hall & Conference, where new Meetings Industry events can be held, boasts of a hall that can hold up to 420 people in theater-style seating and is equipped with a large foyer that can be used for post-event parties or mingling. The space is ideal for events such as business seminars, business meetings, committee meetings, or demonstrations, among many others, and we are proud to announce that we are now accepting reservations for conferences.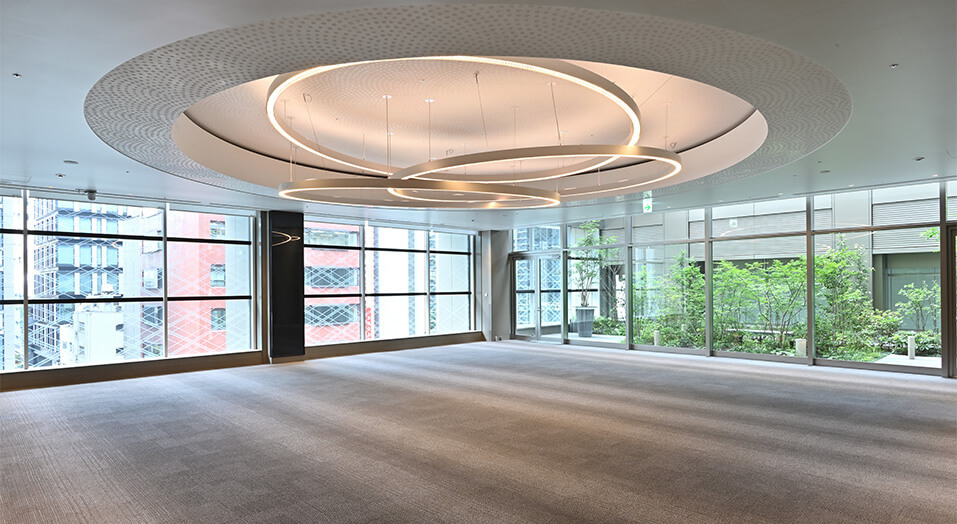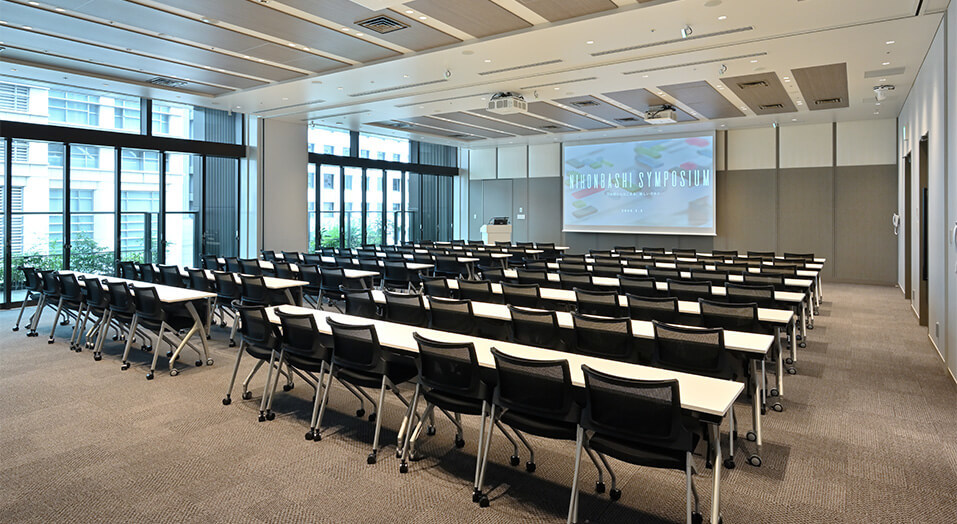 Contact Us

Contact us to find out about world-class Meetings Industry Facilities.

Mail Form
A Place Where People, Culture and History Intersect
Nihonbashi Muromachi is a place where business and culture have harmoniously thrived and flourished side by side since the Edo Period when it became the starting point of the famous Five Routes. This character of Nihonbashi Muromachi lives on, being famous as a place where traditions and trends of the downtown area remain in peaceful co-existence, and it keeps leading the way in stimulating and changing the times. Brimming with Japanese culture, it definitely offers more than just shopping and gourmet food. At night the area is beautifully illuminated, giving the area a modern feel and endearing it to residents and tourists alike.