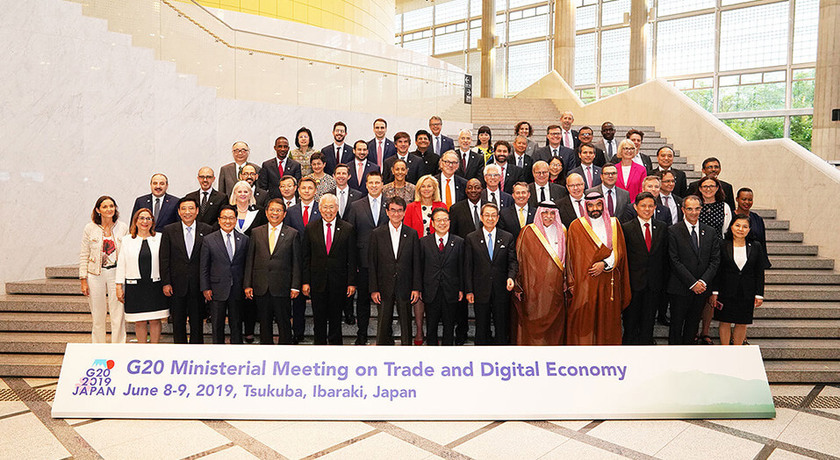 06.10.2019
Comprehensive Management Service Provided to G20 Ministerial Meeting on Trade and Digital Economy in Tsukuba, Ibaraki
---
JCS provided a comprehensive conference management service for the G20 Ministerial Meeting on Trade and Digital Economy held on the two consecutive days of June 8 (Saturday) and June 9 (Sunday) in Tsukuba, Ibaraki Prefecture. The meeting was attended by the delegates from the G20 countries, guest countries and various international organizations. With some 70 ministers in attendance, it has been one of the largest ministerial meetings for this year. The local governments of Ibaraki Prefecture and Tsukuba City organized the welcome reception and excursions held on the said dates.
The rapid digitalization of economy and society has led to important changes that include the increasingly inextricable link between trade and digital economy. The G20 Ministerial Meeting on Trade and Digital Economy is the first ministerial meeting that has been able to bring together the ministers of G20 countries for the two administrative divisions, i.e., trade and digital economy. The Japanese delegation included Economy, Trade and Industry Minister Seko, Foreign Minister Kono and Internal Affairs and Communications Minister Ishida. The meeting comprised three minister-level sessions: the digital economy session, the trade session, and the joint session . The ministerial meeting was related to the G20 Osaka Summit, with the ministers affirming the need to jointly address trade friction problems and the data free flow with trust (DFFT) issue. The meeting adopted the G20 Ministerial Statement on Trade and Digital Economy and the Chairs' Statement .
JCS provided a seamless conference management service encompassing the differing settings for the main and bilateral meetings, the security and reception arrangements, accommodation, transportation, participant registration, desk service, and multi-language simultaneous interpretation. JCS is grateful for the cooperation of the participants and other parties involved.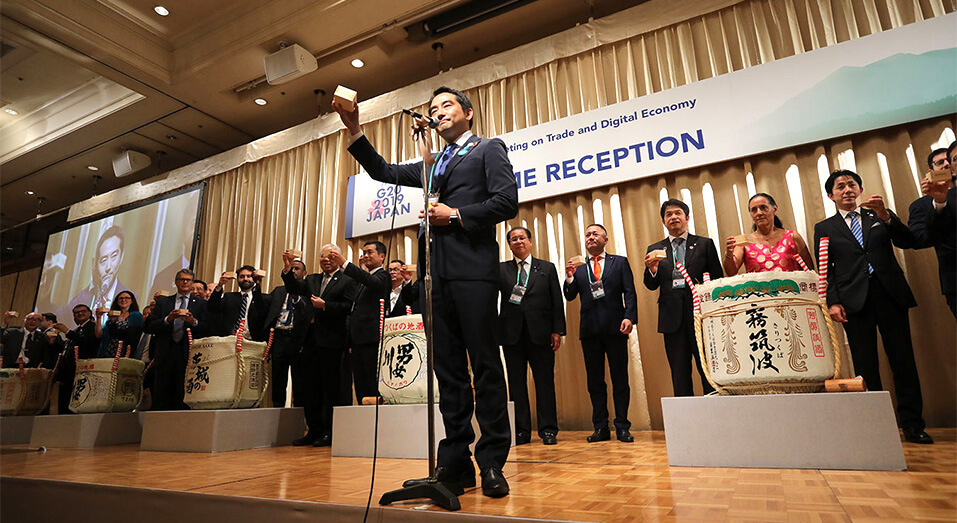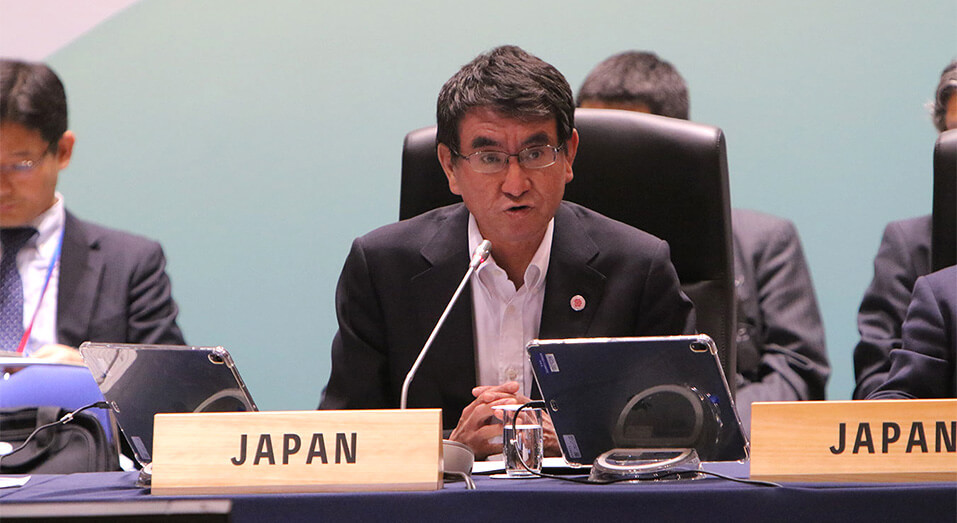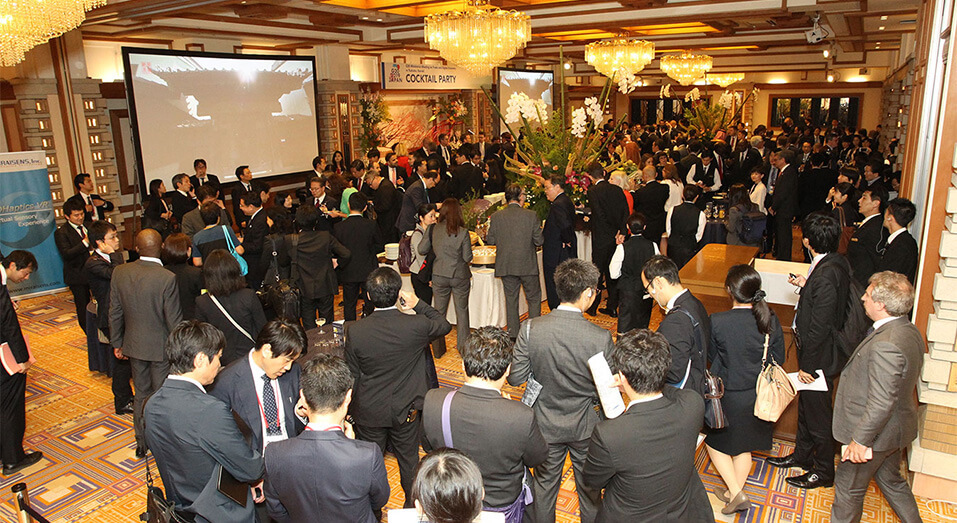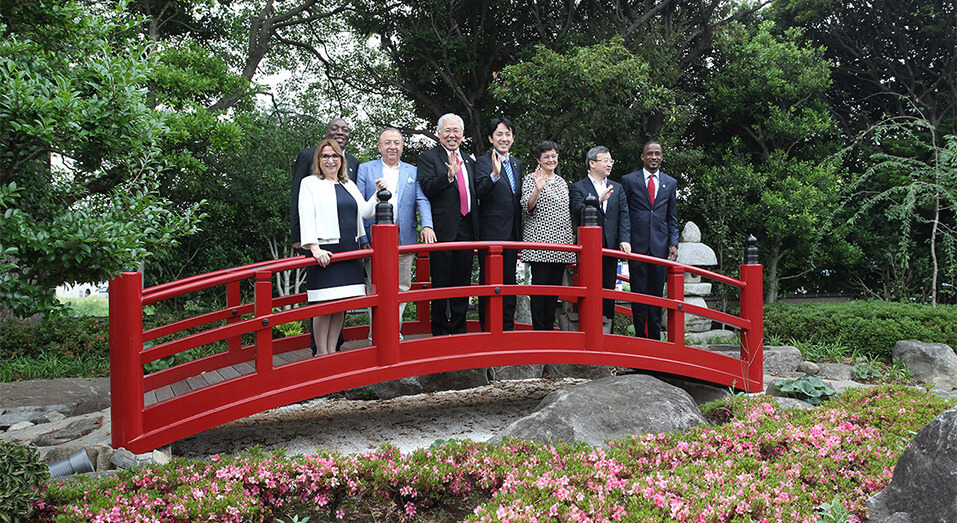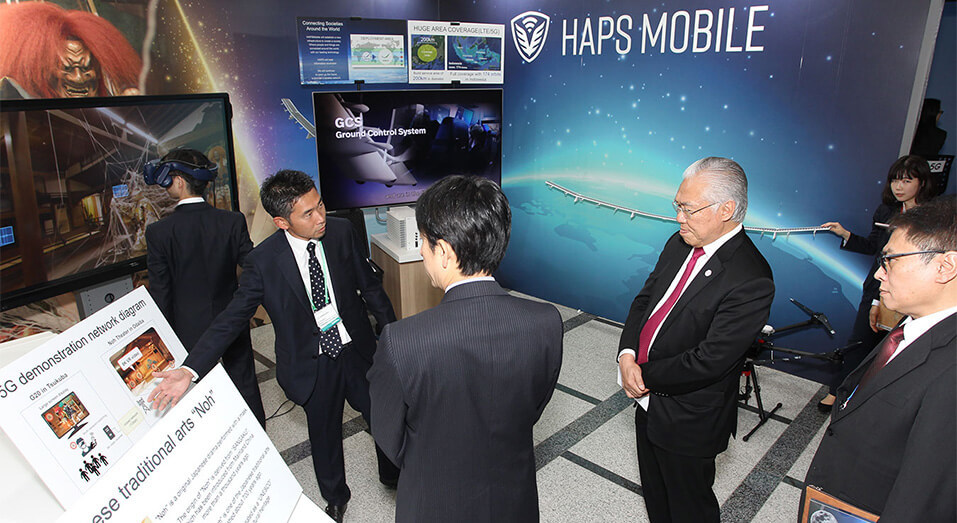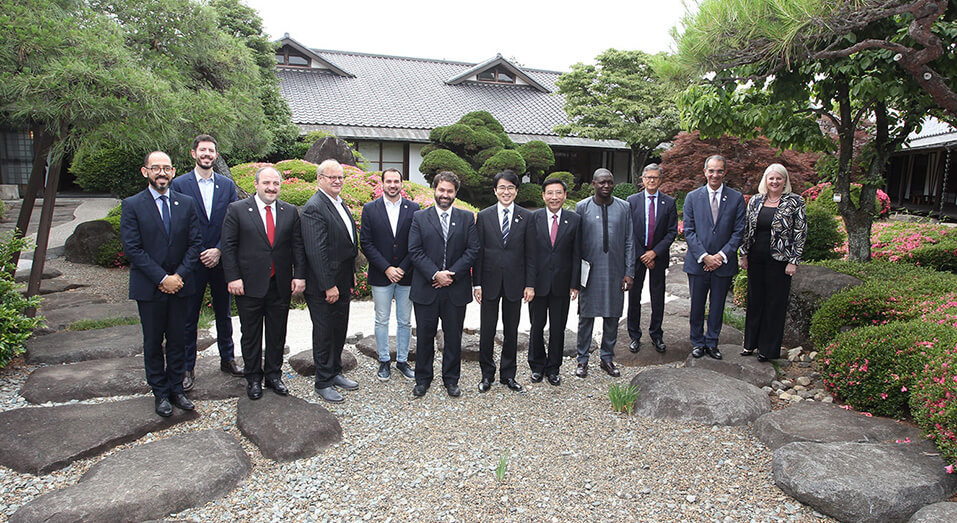 G20 Summit in Osaka
The G20 Summit is formally known as the "Summit on Financial Markets and the World Economy". It is an international conference of leaders from 19 countries (Argentina, Australia, Brazil, Canada, China, France, Germany, India, Indonesia, Italy, Japan, Mexico, Republic of Korea, Republic of South Africa, Russia, Saudi Arabia, Turkey, United Kingdom, and United States of America) and the European Union that carries the main theme of international economic cooperation. This year marks the first time for Japan to take on the G20 presidency.
| | |
| --- | --- |
| The dates | Friday, June 28 and Saturday 29, 2019 |
| The venue (planned) | International Exhibition Center, Osaka (INTEX Osaka) |
Traffic restrictions during the Summit meeting
For four days from Thursday, June 27 through Sunday, June 30, Osaka Prefectural Police (OPP) will impose temporary bans and long-time traffic restrictions along Hanshin Expressway. Apart from traffic restrictions to be imposed on the expressway, heavy congestion is also to be expected in Osaka city and at the airport. Announcements on the time periods and the road sections affected are subject to change. Please visit the OPP official website for updated information on traffic restrictions relating to the Osaka Summit.
List of related ministerial meetings
Agriculture Ministers' Meeting
May 11 (Sat.) to 12 (Sun.), 2019
Niigata, Niigata Prefecture

Finance Ministers and Central Bank Governors' Meeting
June 8 (Sat.) to 9 (Sun.), 2019
Fukuoka, Fukuoka Prefecture

Ministerial Meeting on Trade and Digital Economy
June 8 (Sat.) to 9 (Sun.), 2019
Tsukuba, Ibaraki Prefecture

Ministerial Meeting on Energy Transitions and Global Environment for Sustainable Growth
June 15 (Sat.) to 16 (Sun.), 2019
Karuizawa, Nagano Prefecture

Labour and Employment Ministers' Meeting
September 1 (Sun.) to 2 (Mon.), 2019
Matsuyama, Ehime Prefecture

Health Ministers' Meeting
October 19 (Sat.) to 20 (Sun.), 2019
Okayama, Okayama Prefecture

Tourism Ministers' Meeting
October 25 (Fri.) to 26 (Sat.), 2019
Kutchan, Hokkaido Prefecture

Foreign Ministers' Meeting
November 22 (Fri.) to 23 (Sat.), 2019
Nagoya, Aichi Prefecture