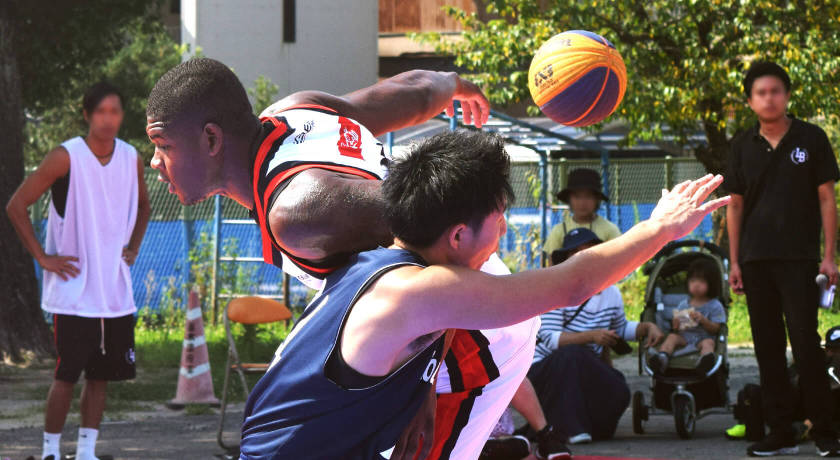 09.15.2019
Showing the Allure of Extreme Sports Through SAGA Sports!, a Tokyo 2020 Related Event. Kyushu Facility Management
---
With the theme of "Let's learn about everything! Let's have fun!" SAGA Sports!, a Tokyo 2020 Related Event, was held on Saturday, September 14,t and Sunday, September 15. Attended by a crowd of approximately 10,500, SAGA Sports! was held at the Ureshino City Central Gymnasium, also called U-Spo. The event, which was led by Saga Prefecture, Ureshino City and NHK Saga Broadcasting, included the SAGA X-SPORTS FES area extreme sports experience and performance corner, planning and management of which was proudly undertaken by JCS.
Extreme sports are widely recognized as a major event and have even been adopted as competitive events since the 2002 Salt Lake City Olympics. In Japan, extreme sports, which are at times viewed as underground sports, are mainly popular among young people and have gained a strong core of support. The Saga Prefecture Sports Department decided to hold SAGA Sports! to allow people to learn about the unique nature of competition in extreme sports and how they make people try their best, thus tending to easily impress people.

The event held this year featured for the first time a variety of amazing activities, such as a performance show with current athletes and a 3 × 3 basketball game demonstration. Judging by the looks on attendees' faces, everyone had a great time and enjoyed the finale.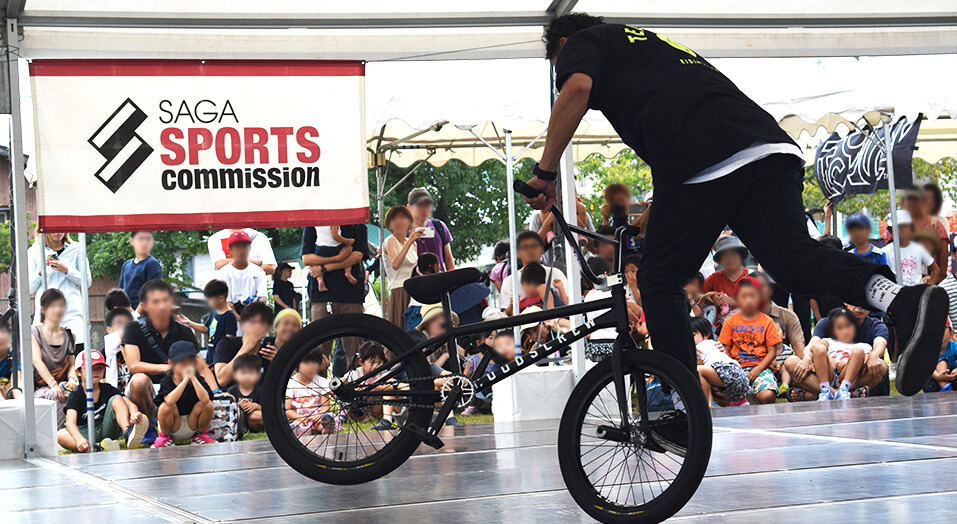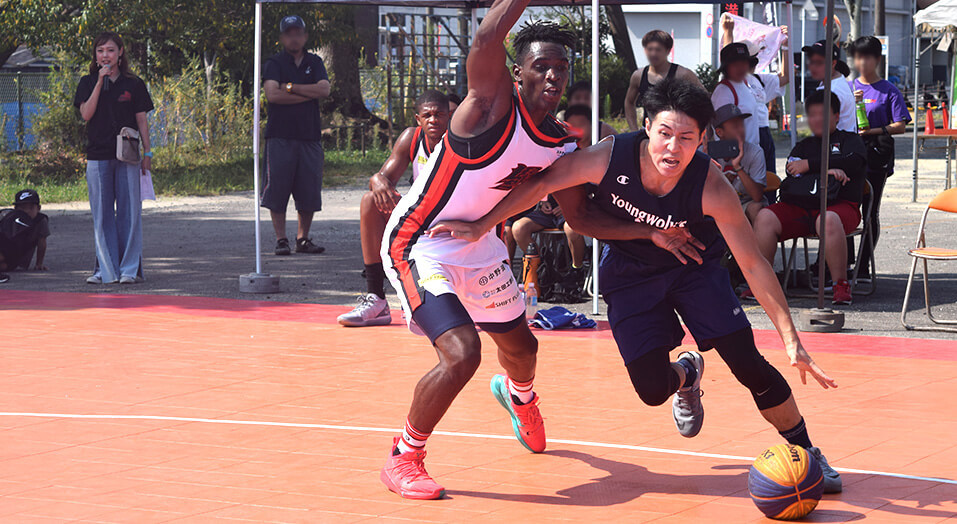 Get Hooked! Extreme Sports Experience
JCS was proud to provide several booths for experiencing extreme sports. The booths included those for: slack line, a new sense sport from Europe and America; bouldering, an official sport from the 2020 Tokyo Olympics; freestyle football, with its all-important footwork, and street kendama, with its amazing techniques. We at JCS wanted to show everyone how fun these new sports are and when many families turned out to visit these booths, we were simply wowed by the experience and felt proud of our dedicated effort.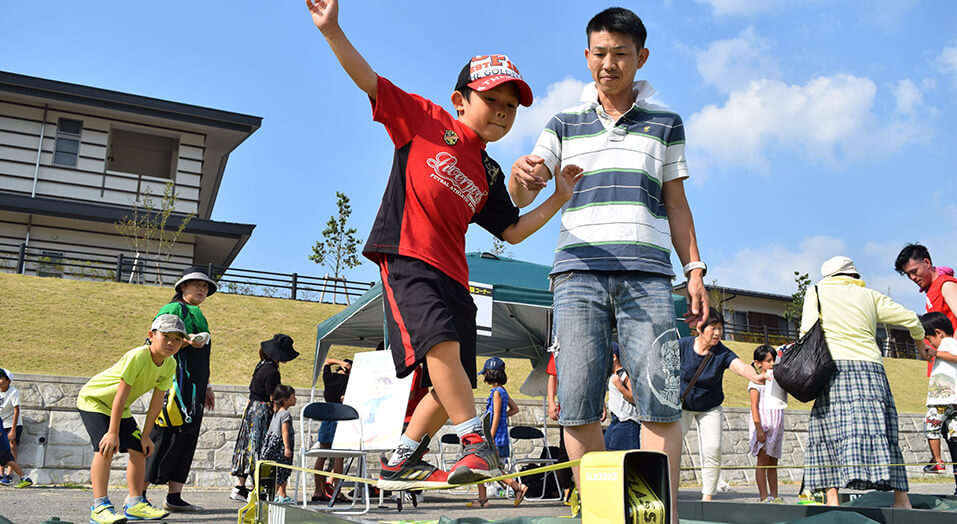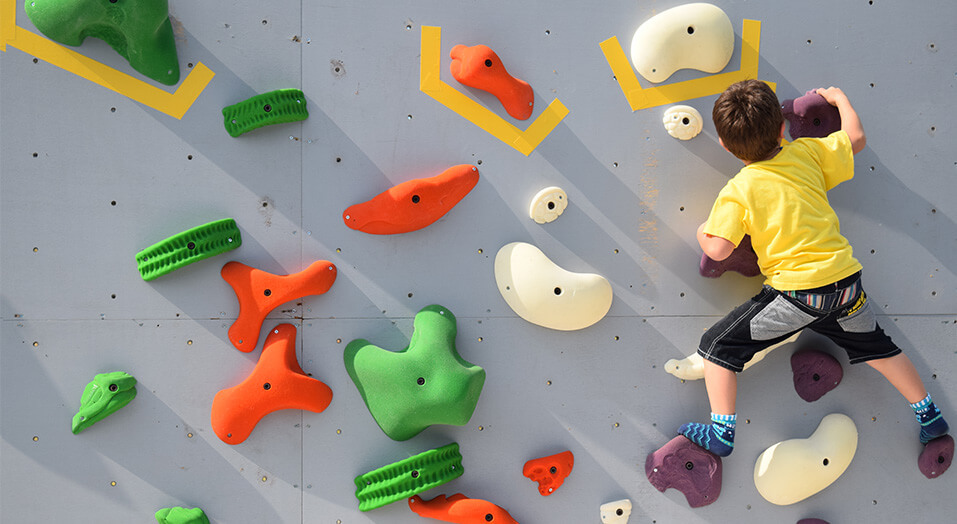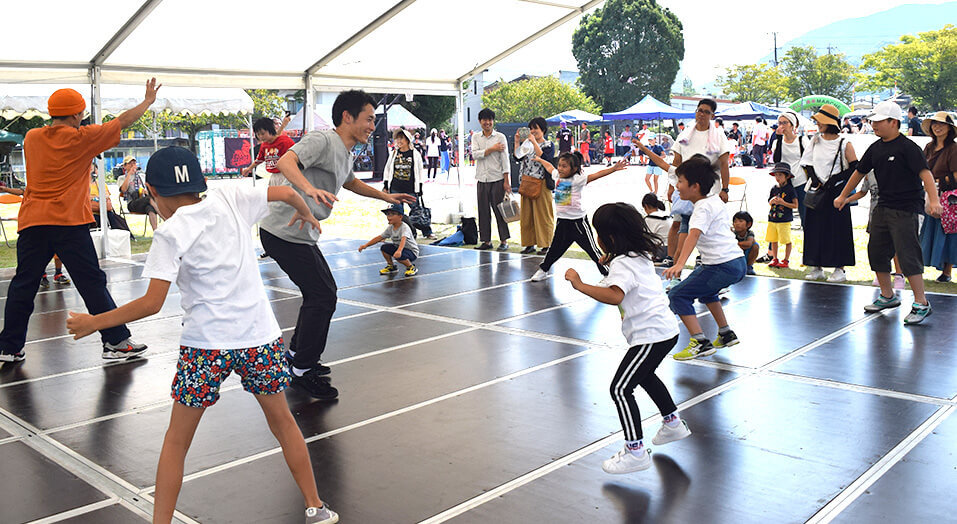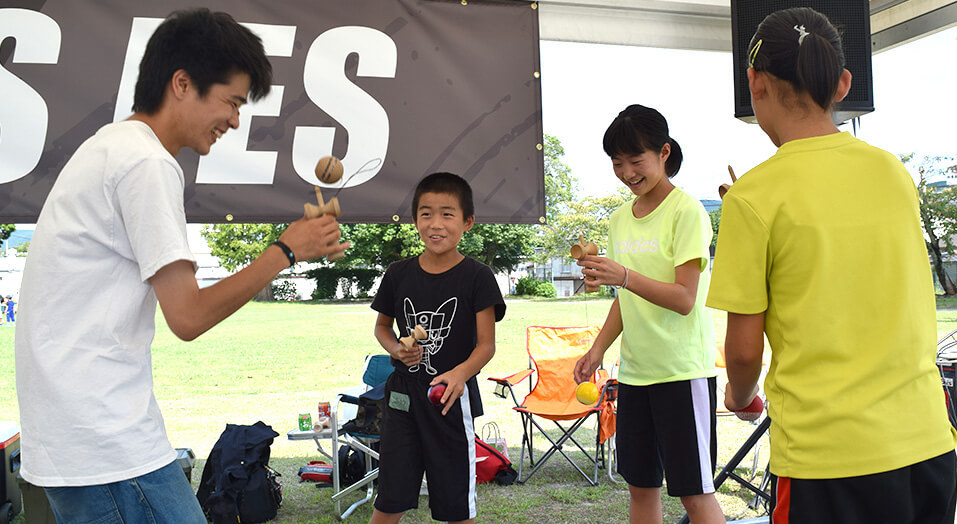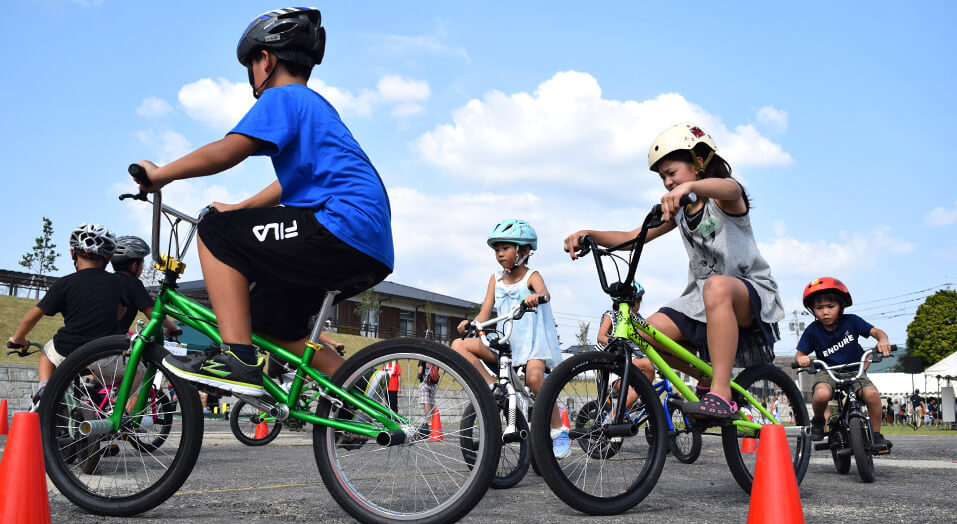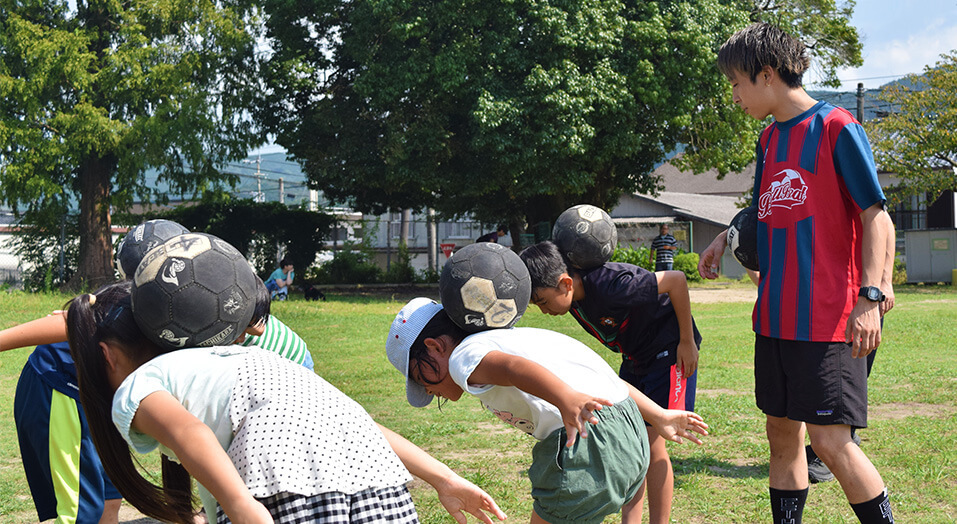 Comments from Attendees
I was amazed at how the event positively changed my children!

Attendee

I came here with my seven and five-year-old children. There were so many sports they could try, so it gave them a wonderful experience. They enjoy dancing at home but were not really into active outdoor activities so when I saw them enthralled with street dancing, I was pleasantly amazed. I would love for us to come back again for the event.
---
If you like it and can continue – aim to become a pro!

KARATSU LEO BLACKS 3 player basketball team
Captain
Shinya Hara

In basketball, the 3 × 3 game type is not very well known compared to the 5 × 5 but the former is actually where a player can score a much higher number of points. I want everyone to know the fun and joy they can experience by scoring more basketball points so if you have the chance, try playing it!
---
We'd like to create new communities from SAGA X-SPORTS FES

Saga Prefecture
Culture, Sports Affairs Office, Sports Department, Deputy Examiner
Yusuke Egashira

The attraction of this event is that people could go outside and have fun while enjoying extreme sports, which are becoming more and more popular. We are proud that we are able to provide the space where people could enjoy this wonderful experience in Saga and hope that more people become interested in sports or other forms exchanges as a result of the event.
---
Finally
SAGA Sports! was not just about having fun with sports but was designed for much more. On top of being a program that builds momentum for the Olympic and Paralympic Games Tokyo 2020, it serves as an avenue where people of all ages could watch and even actually experience not just sports in the present, but also anticipate future events. We at JCS, in cooperation with local governments and companies, and powered by homegrown creativity, are thankful for allowing us to deliver such an innovative event, and we look forward to continuing to do so in the future.