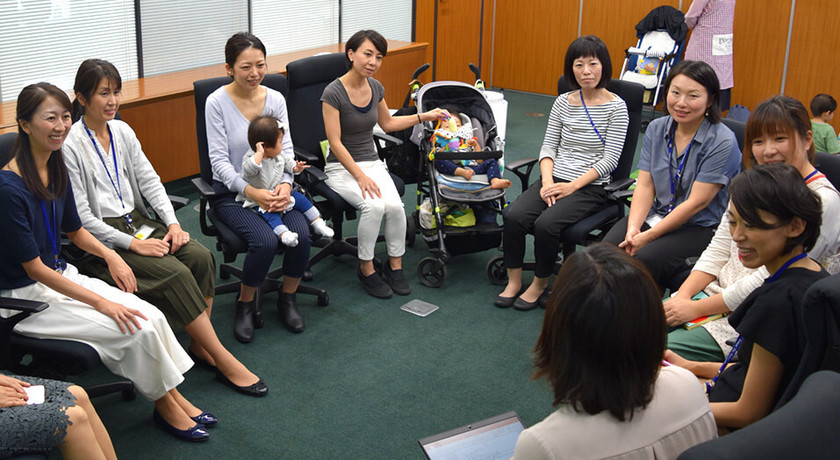 10.09.2018
Senior Mom Employees Hold JCS Mom Café to Solve Child-Rearing Concerns
---
On October 4, mom employees who are on maternity leave and other senior mom employees gathered at the head office for the JCS Mom Café, a discussion group to share the worries of child-rearing and help for a smooth return to work.

The JCS Mom Café was planned based on the senior mom employees' experiences, with information/initiatives that they thought would have been of help to them. They discussed concerns about finding a nursery school and returning to work, and shared tips for balancing work, household chores, and child-rearing.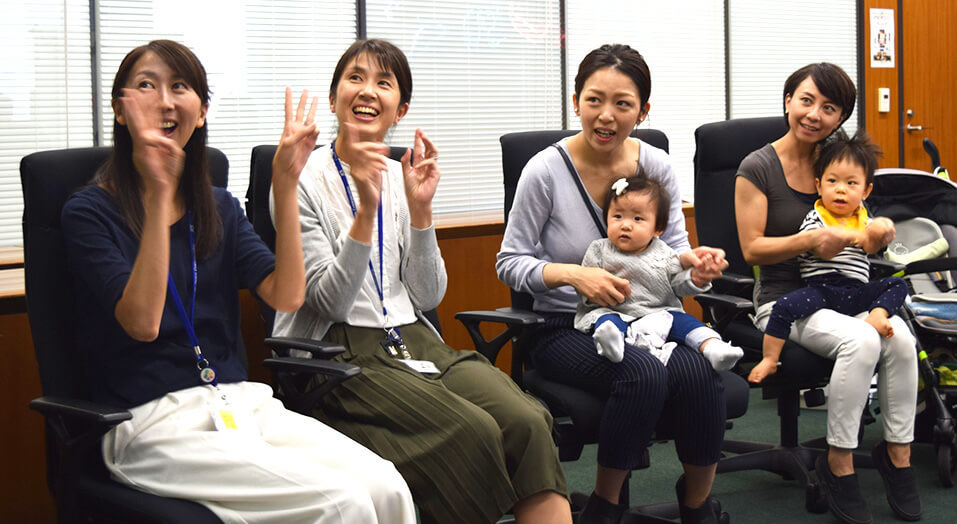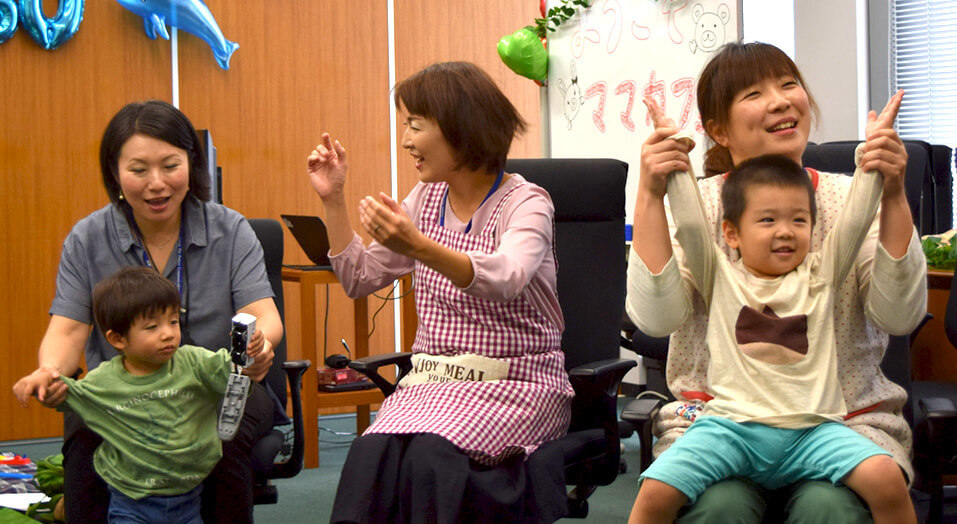 Discussion program
A senior mom employee led the discussion as the moderator according to the answers of a pre-survey. Senior mom employees presented hard-earned techniques on sharing the time between children's dinner and putting them to bed, how to go home from the nursery school without letting the children stop on the way, and how to bathe the children who don't like to take a bath.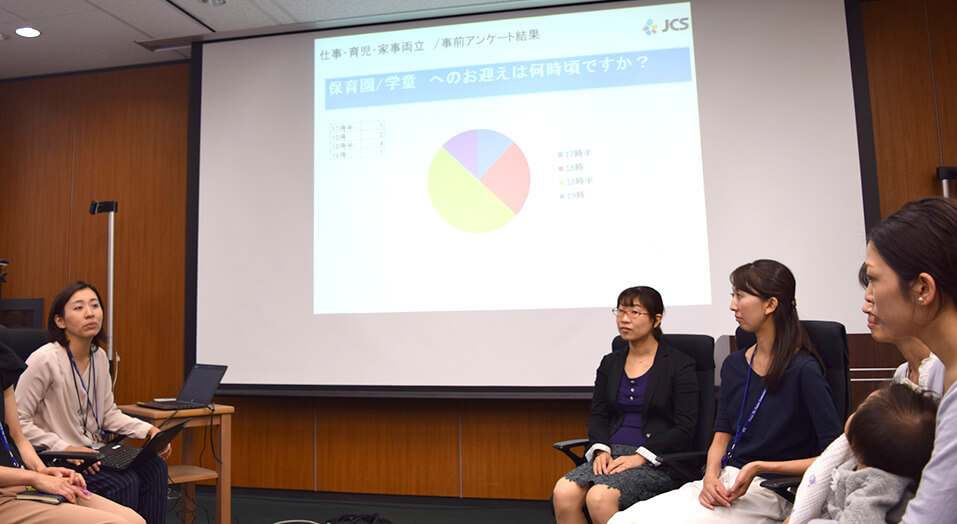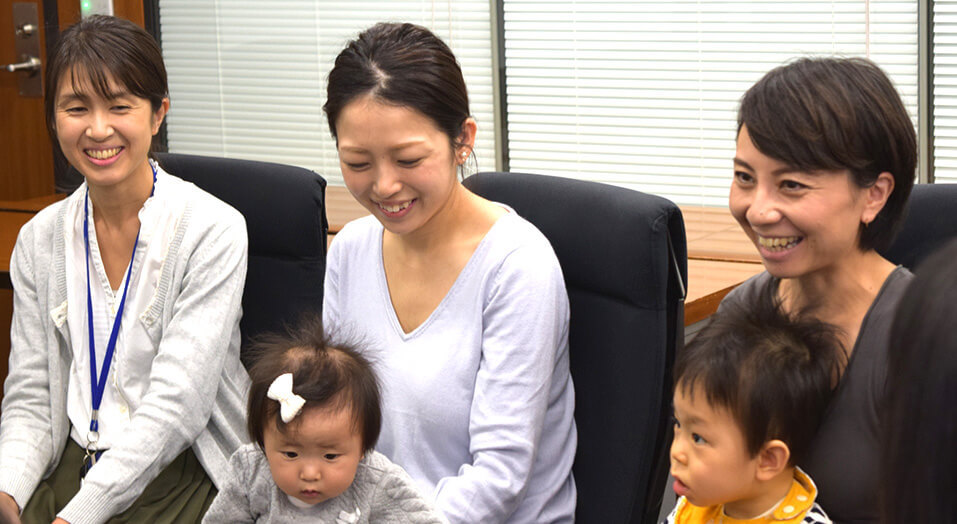 Reunion with colleagues
The mom employees commented "there were many practical tips I can implement right away," "it's great to have reliable senior employees with whom I can share my worries easily," and "it's wonderful to be able to visit the office during the maternity leave."
They then had a meal with their colleagues from the same department and enjoyed reunion after a long time.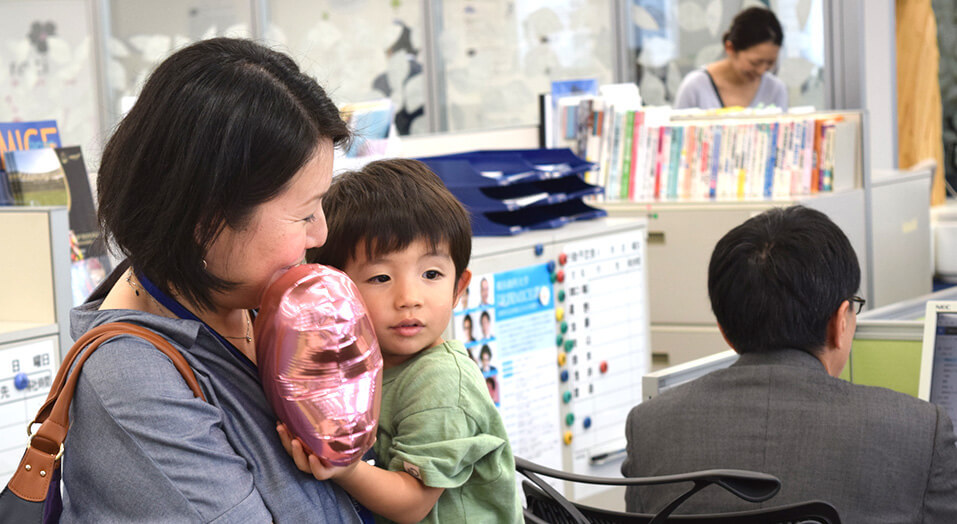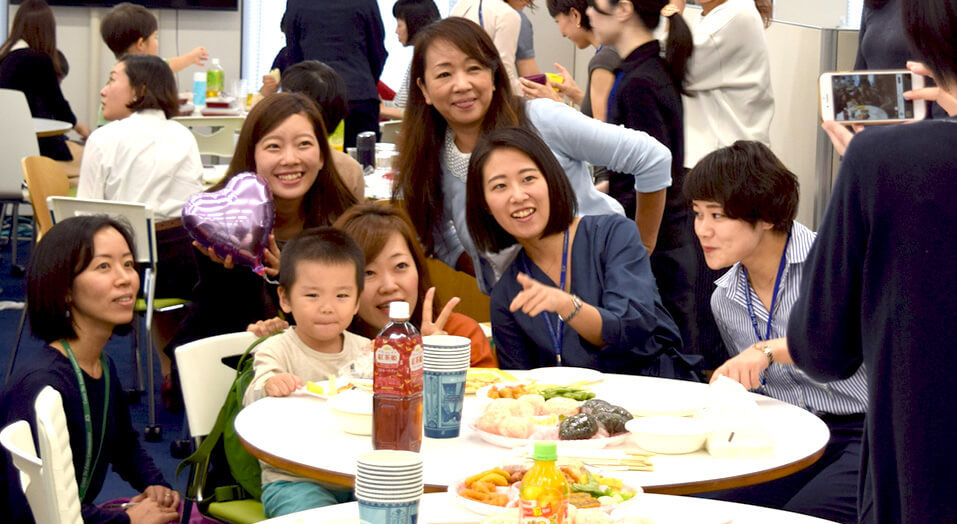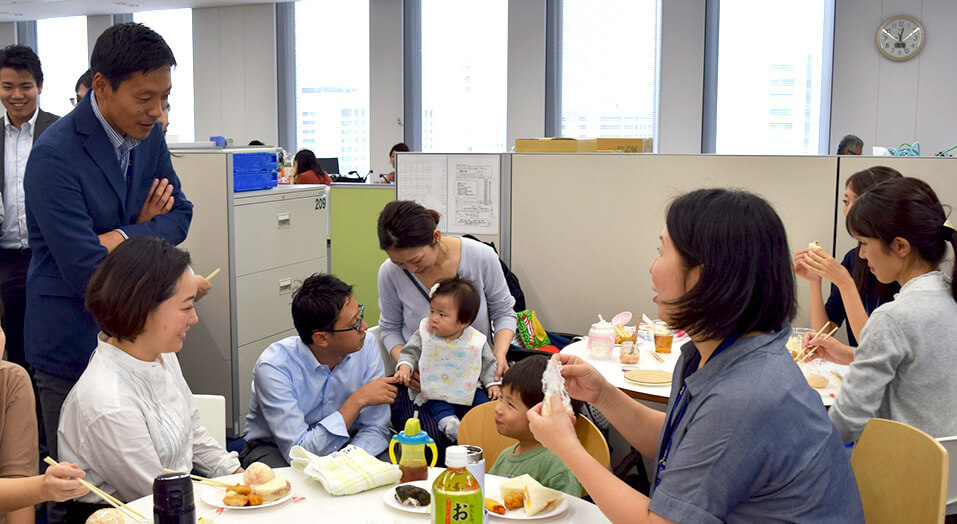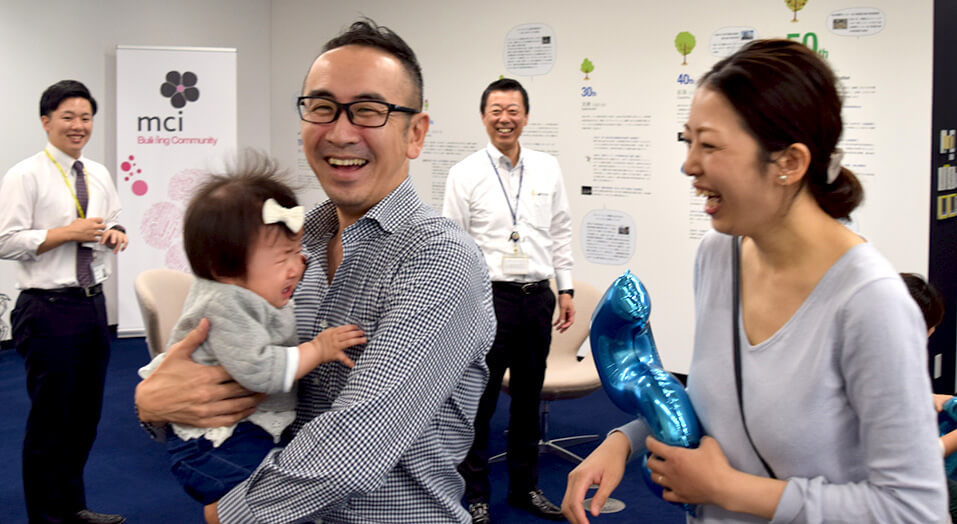 Conclusion
JCS will continue to develop a women-friendly environment and a workplace where all employees can bring out their full potential.